Benefits of having a Dedicated Portland Oregon Buyer's Agent on your side - Home Buyers...Choice, Knowledge & Loyalty are your real estate advantage when buying your next home, and can directly impact your results. We have "CHOICE" in our name because we know it makes a difference. We listen to your goals and work to find your ideal home, inform you of the purpose of the flurry of paperwork, prepare a strategy to beat out the buyers competing for the home you want, and be prepared for other challenges that may occur in the process. The process of buying a home can be complex and stressful—which is why having a Buyer's Agent on your side can make all the difference for your best results. Negotiating starts from hello, yes the very first conversation. Be sure you are talking to an agent who only has your best outcome in mind.
Need to sell to buy? We have you covered. We offer a huge discount to list your home. A listing full service discounted for our buying clients. Click here to get started. What is my home worth? Our expert listing agent Eric Lehouiller will contact you to set up an onsite appointment.
Our Home Search Inventory is updated every 15 minutes with the latest home listings and status, however, if you prefer to use Zillow for your search we have an exclusive site Oregon Buyers Choice just for our clients. View Happy Valley active homes for sale
CLICK THE BUTTON BELOW TO SEE EVERY NEW LISTING IN PORTLAND?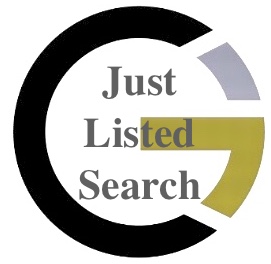 RELOCATION EXPERTS: Buying real estate in your home town can be complicated, but when relocating to the Portland area, with so many neighborhoods to explore, it can become overwhelming. As your Buyer's Agent we are your advocate, your negotiator, and as your buyer's agent, we are on your side of the table protecting you and working for your best outcome throughout your home buying search and purchase.
Start your home search by choosing the best agent for your goals.
Fiercely Committed To Your Results!
CELEBRATING 14 YEARS REPRESENTING OREGON HOME BUYERS!
Ready to hook up your Happy Valley utilities! Start online
Is A "Rehab Mortgage" Right for Me?
Are you interested in buying a fixer-upper? Did you know that there's a special mortgage for handy homebuyers, offered through the Federal Housing Association (FHA)? There are certain limitations, but it could be something that would work for you. I am an Accredited Buyer's Representative (ABR®), and can answer any questions that you might have on the program.
Things I Need to Know Before Buying a House
As you know, buying a home is a huge investment. If possible, it's in your best interest to do your research and be fully prepared before starting the process. If you're ready to get started in the process, I am an Accredited Buyer's Representative (ABR®), and would love to answer all your questions and help you navigate the steps to buying your dream home. Let's Get Started
Location, Location, Location: Your New Portland Area Home and Your Commute
If you're buying a new Portland home, don't forget to account for commute time and costs in your budget! Whether you are walking, driving, or taking public transit, a new commute can have a big impact on both your time and your budget.
Buying a Portland Oregon Home in 2019? Here's What You Need to Do Now
Are you hoping to buy your first home next year? There are LOTS of factors to consider to help narrow your search to find the ideal town and neighborhood, and to define your timeline and budget. I am an Accredited Buyer's Representative (ABR®) and I specialize in helping clients do exactly that. From planning your budget to getting the keys to your new home, I am on your side. No matter where you are in your home buying goals, and what Portland area town and neighborhood you are considering, we are here to help make your next home purchase the best experience possible from start to getting your keys to your dream home. Let's Get Started!
Using a Buyer's Agent is the Best Choice for Your Home Buying Real Estate Goals!
BEST REAL ESTATE TIPS FOR HOME BUYERS OREGON REAL ESTATE BUYER'S AGENT DUTIES